Taiwan-based RiTdisplay has developed OLED panels with touch functionality, which is now ready for volume production once orders are received, according to the company.
The OLED capacity touch panel adopts STMicroelectronics' controller IC, and currently three sizes – 1.1-, 1.8- and 3.1-inch –have been developed, the company said.
RiTdisplay is a leading supplier of OLED panels, with its focus on the passive matrix type. It said 70% of its clients are brand name vendors.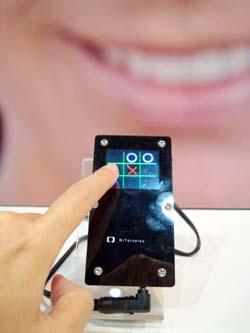 RiTdisplay OLED touch panel